These tips will help guide you through the decision-making process!
Are you planning an event and thinking about renting an event space? Before deciding on the location, it is important to consider many factors to ensure a successful outcome. To simplify this process, we have compiled a list of the 10 most important things that must be taken care of before renting event space. From knowing how much space is needed for each activity, organizing transportation, and having restrictions for party-goers.
Certain processes and considerations must be considered to ensure a successful rental if you're in the market for an event space. It's important to understand exactly what is required when selecting and reserving your venue and what should happen during the setup process. 
1. Research and review the availability of event spaces in your area
When deciding to rent an event space, it is important to do your research. It would help if you considered the reviews of past customers renting the same place. This can tell you a lot about the quality of services and amenities. Taking your time to read reviews and research multiple potential venues is highly recommended, as it will help ensure that your event goes as planned and everyone involved is satisfied with the outcome.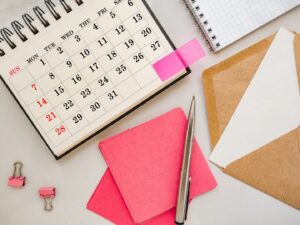 2. Determine what activities or events you plan to host at the space.
Before you rent an event space, take the time to consider what activities and events you plan to host at your chosen venue. Consider whether you need extra amenities like tables and chairs, features like a dancefloor or stage, and particular sound equipment. Additionally, asking questions about anything unclear can help ensure the location is compatible with your plans for the event. With all this in place first, finding the perfect event space gets much easier!
3. Identify your budget and determine how much you can afford to rent a space.
Before renting an event space, it is essential to identify and assess your budget. This can help determine how much you can afford to rent a space. Taking the time to understand budgetary considerations can help you find a venue within your financial reach and make the best use of funds for an event. Additionally, having an understanding of your available funds can also be beneficial in negotiating rental costs with the event space provider.
4. Research the event space to ensure that it meets all of your needs.
Before renting an event space, it is important to research it fully to ensure that all your needs are met. Thoroughly review the space for capacity and layout. It's also important to consider the equipment and amenities available onsite and any vendors that require special arrangements. Additionally, check whether the rental includes cleaning before and after the event. This will ensure that the space is a suitable fit for your event.
5. Consider safety and security features at the event space.
While renting an event space, it is also important to consider the venue's safety and security features. Well-managed safety requirements ensure that your event goes off easily. Other features such as ramp access (if necessary), lighting, coverings (if applicable), and suitable insulation are additional prerequisites to investigate before signing any contracts. As the host, your guests' safety must always be your priority, so taking the proper steps to check for these safety and security measures ensures everyone stays safe.
6. Look into insurance coverage for the event, if applicable
It is important to be sure you are covered in the event of an unforeseen issue or emergency. Before you rent an event space:
 Check the insurance coverage available.
 Ask what types of potential liabilities or damages are covered under their policy and if any additional cost is associated with the coverage provided.
Find out if the rental agreement includes assistance with risk management and insurance requirements.
7. Set a budget and determine what is included in the rental fee.
To ensure you don't spend more than expected, find out what is covered when renting event space. In addition, be sure to create a budget and stick to it throughout the planning process. Identify which services are essential for your event, look for cost-effective ways to reduce spending, and account for potential hidden costs so that your special occasion runs smoothly without exhausting your finances.
8. Discuss any additional amenities or services that may be required
Responsible event planners know it is important to consider every detail to ensure a successful event. In preparing to rent an event space, researching and inquiring about additional amenities or services such as catering, staffing, or bar service can help make your event run smoothly. These extras may be necessary depending on the style and size of the event, the type of audience attending, or the length of time spent in the space. Start early, plan and inquire with vendors for essential services that provide you with cost-effective solutions.
9. Check if the event space has all necessary amenities, such as power outlets, wifi, adequate lighting, and audio/visual equipment.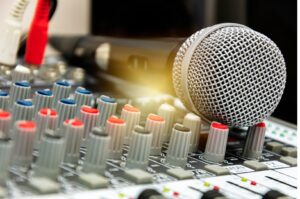 When searching for the perfect event space, ensuring all the necessary amenities are provided is essential. It's important to inquire about power outlets, wifi, adequate lighting, and audio/visual equipment. These are key features for a successful event and should be accounted for before renting an event space
10. Ensure that the event space is compliant with local ordinances.
Before signing a contract for an event space, reasonable due diligence and research should always be done to warrant that attending the event will not cause any issues with local ordinances. I'd like to investigate if parking regulations, noise levels, fire safety protocols, and other civic codes must be met for an event at a given venue to occur. Adequately meeting these requirements is important for a successful event without any concerns about possible violations or fines. This can sometimes require coordination with city officials and inspectors before the approval of an event taking place in that particular space.
Conclusion:
Planning out an event can be daunting, and ensuring all of your bases are covered is important. While a lot goes into the rental process, these ten tips are essential when looking for the perfect event space. Researching the venue to ensure safety, asking questions about insurance coverage, setting a budget and getting quotes from multiple vendors can make a huge difference. Also, consider any additional amenities or services you may need before settling on your event rental space. These steps will ensure your event goes off without a hitch and everyone has the best possible experience.